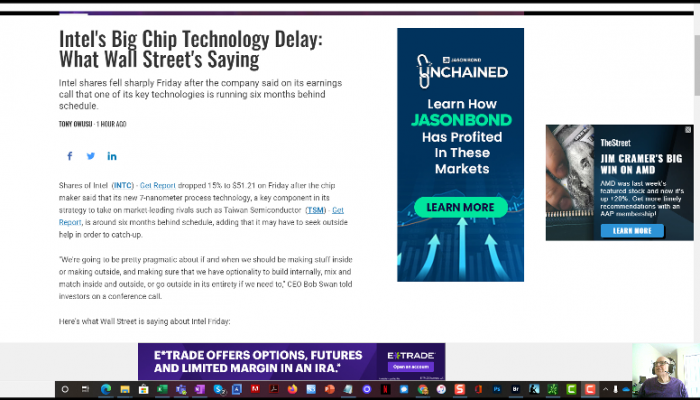 CEO gaffes can be very costly
CEO gaffes can be very costly. Bob Swan's presentation as CEO during Intel's Q2 2020 Earnings Conference has to go down as one of the most costly bloopers in recent memory. Tony Owusu's story "Intel's Big Chip Delay What Wall Street is Saying" captures the core of it in a quote early in the story. Swan tries to assure investors Intel will do what is needed. In other words, if they need to produce 7MM chips they will be pragmatic. Swan meant they will build what they can in-house and will go out for more production if needed.
But Intel investors aren't looking for pragmatism. They are looking for innovation. They want the 7mm chips Swan is referring to delivered yesterday. Swan's insensitivity cost Intel almost 20% of its market cap. Certainly this is something to be avoided.
Like what you hear? Here is a link to a story from our website you may find helpful:
Microsoft Announces Release of a New Version of SharePoint Online