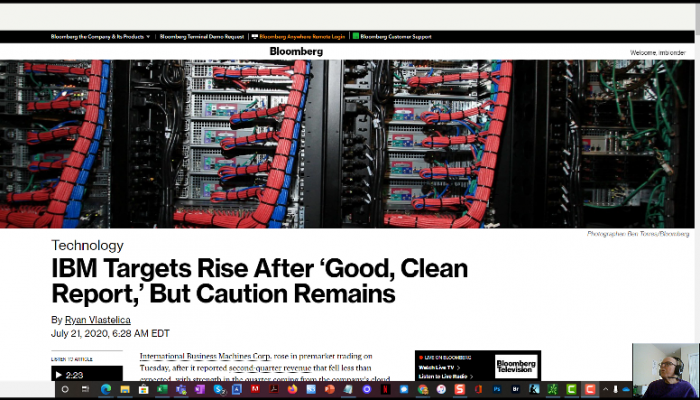 IBM Second Quarter Earnings Report Makes News
IBM second quarter earnings report for 2020 makes news. Most analysts applaud an earnings beat and better than expected revenue. But some are skeptical a 30% jump in cloud business can be sustained. We think differently. A reported drop of more than 5% in revenue indicates a healthy taper in market need for onsite consulting services.
The drop in consulting revenue is also an indicator more large organizations in the private and public sector are developing software internally. This increase in home grown applications is good news for early stage software businesses with solutions for any web platform.
Like this story? Here are 3 other stories you should check out: