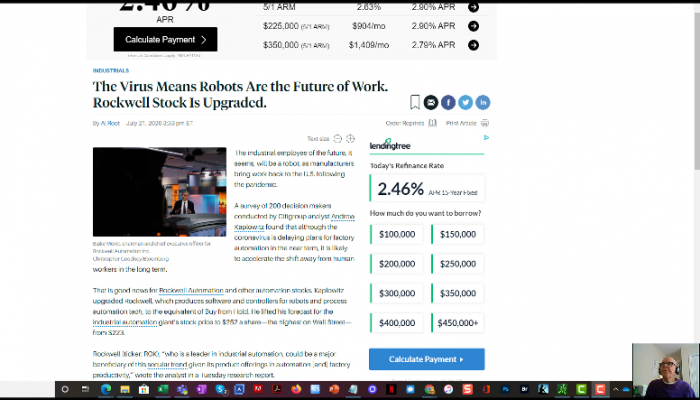 Robots become mission critical in 2020
Robots become mission critical in 2020. In a story titled "The Virus Means Robots Are the Future of Work. Rockwell Stock is Upgraded" Al Root reports on a big upgrade on Rockwell Automation by Andrew Kaplowitz, an analyst for Citigroup.
The upgrade makes sense. Robots can safely perform many tasks otherwise dangerous for humans to handle during the pandemic of 2020. To name just a few, consider patient care, delivery services, and manufacturing. With the pandemic still expanding there is growing market interest in acquiring robots and deploying them to take over tasks otherwise requiring humans.
Agree with our comments? Check out some other content from us on related topics: