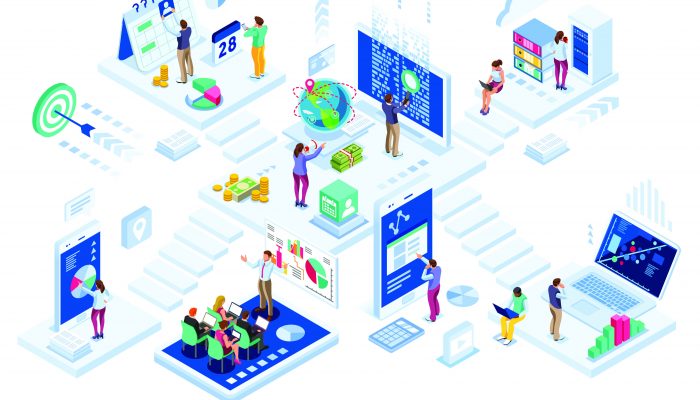 Getting Solutions Ready to Deliver Immediate Value Takes Serious Preparation
In a recent conversation with a customer I was introduced to the notion of "immediate value" as a reason to implement a solution to enable digital transformation (DT). This customer was explaining to me why the organization had decided not to renew an annual subscription to a DT enabler. "Immediate value" popped up within a set of 3 objectives this person presented. Any 1 of the 3 would have provided stakeholders with the evidence they required to justify a renewal.
So what is "immediate value" and why should organizations thinking about whether it makes sense, or not, to launch a DT effort care about it? "Immediate value" refers to the capability of a solution to deliver benefits right out of the box, meaning without customization/localization. DT enablers exhibiting this capability are worth it because the demand on resources is, at least in theory, comparatively much less than is the case with the other variety – namely enablers requiring preparation before they can be presented to communities of users of a specific computing platform.
Seen from this angle, finding one of these out of the box wonders is a matter of luck. No prior cultural study required, no creation of custom components, a stakeholders dream, but rarely, if ever, the case.
So it makes sense to see a requirement for "immediate value" as a kind of canary in the mine of a not completely thought out DT plan, a warning sign of pain to come. DT stakeholders (and the sales teams of DT enablers trying to persuade them to go their way) should both experience a Pavlov moment & intuitively look for the exits, or at least conclude another route is required to successfully hit the "immediate value" target.
Learn more about enablers, AKA "glue" apps, by reading a piece I wrote on the topic in 2017: <https://www.imbenterprises.com/sales/glue-products-have-an-advantage-when-customers-determine-value-for-a-solution/>.
DT enablers like VisualSP include a services component. The combination of a bucket of consulting hours with DT subject matter experts, and a stakeholder team cognizant of the unique custom components culturally required by the organization they represent, can be used to pave the way along the above mentioned other route to deliver "immediate value" when the VisualSP DT solution finally launches.
To repeat, promising DT plans will already include pre-launch customization as a mandatory step. DT stakeholders and vendors competing for their business should both be aware this step is already baked in the cake. But where an unrealistic assumption has been made about out of the box performance, services and a watchful eye from stakeholders can fill in the gap and deliver success.