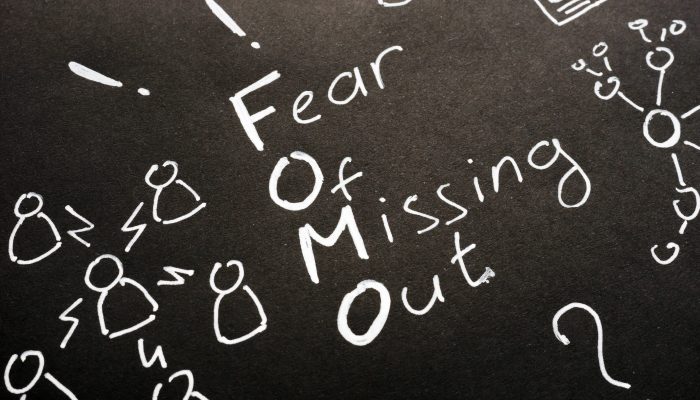 It pays to first carefully consider the results of acting on FOMO (fear of missing out)
Some history of my personal experience with FOMO
Back in 1994 I met with a Director of Communications for IBM Corporation. She had called me up to IBM headquarters in Armonk NY to discuss the addition of a number of contractors to IBM's workforce. Each of the people needed had to demonstrate working understanding of HTML, and PERL software coding. They also needed to demonstrate an ability to create attractive editorial copy. She had called me because I recruited someone from IBM for the original webmaster position at Time Warner's Pathfinder internet portal. This person liked how he was treated and suggested my director call on me to identify what amounted to back then as "bleeding edge" technical talent.
Not 15 minutes into our conversation my Director informed me of the reason for the visit: "the world wide web is taking off without IBM driving it. We need to not only get onboard, but take over one of, if not the only, driver's seat fast". In other words IBM wanted me to help them move forward and build a business requiring $8 million per year in contract labor from my company alone by 1999 because of FOMO – fear of missing out.
The first few years of rolling out this plan went smoothly. My Director referred me along to heads of business silos internal to IBM where I filled more requirements for people with similar expertise. But by late 1999 the ride was getting bumpy. Deep seated cultural norms internal to IBM perceived a threat. Managers started to exhibit defensive behaviors. When someone from IBM's Services business passed "verboten" information to a prominent financial services customer (who represented one of the biggest banks in the US) about just how IBM built a complex (and expensive) website doors started to close. I could see some dark clouds on my business horizon. This "verboten" info amounted to the following: IBM hadn't built the expensive website. IBM had subcontracted the work to a third party to whom the bank could have gone to itself, without IBM playing the role of a middle man.
What is the takeaway?
The lesson I learned from my experience doing business with IBM over 5 years at the very start of the world wide web back in the mid 1990s is the following:
It is easy for a customer to give a green light to move forward on a plan not thought through because of FOMO
FOMO is a powerful driver. This driver is powerful enough to push a business to move forward without first carefully considering the impact of what it is about to undertake. If the business moves forward without the preparation required the results can be less than positive. Sometimes the miss ends up to be a minor drag. Other times, as I will note below, the miss will develop into an enormous drag on business progress.
Fast forward to 2020
Collectively the major companies in the personal automobile market have printed a lot of public announcements of their individual intention to build entirely electric vehicles. The most recent example popped up on Wednesday, August 19th 2020. In a story titled "GM to Double Down on China After Tesla Grabs Electric-Car Lead" Bloomberg News recounts some public pronouncements from top level executives at General Motors (GM) — including a "virtual presentation" from no less than Mary Barra, CEO. These public pronouncements presented coming activities GM will take to build a new generation of automobiles based entirely on electric power (EVs).
Wonderful.
The news is wonderful except GM has already made many similar announcements over the last several years. Volkswagen, BMW, Daimler have each made similar announcements. But the reality is none of these businesses have delivered the EVs promised. The sole manufacturer ruling today's EV road is Tesla. Why have the other manufacturers failed to deliver on their promises? In each case FOMO was the driver. Tesla entered the market early. Each of the big auto manufacturers first noticed Tesla on the periphery of their business horizon, dismissed it as a challenger and, ultimately, jumped into the market because of FOMO.
But, as I have noted above, acting on FOMO without, first, analyzing the extent of cultural change required to point the business in a new direction is a mistake. In the case of these auto manufacturers the task of reorganizing the production of conventionally powered automobiles to 100% EVs looks like it will take the better part of 10 years. In the interim, Tesla, once no more than a diminutive challenger, has become the most valuable auto manufacturing business on the planet.
Like this story? Here is a link to another you may find helpful:
U.S. Financial Services Continue to Scramble for an Effective Operational Risk Management Methodology