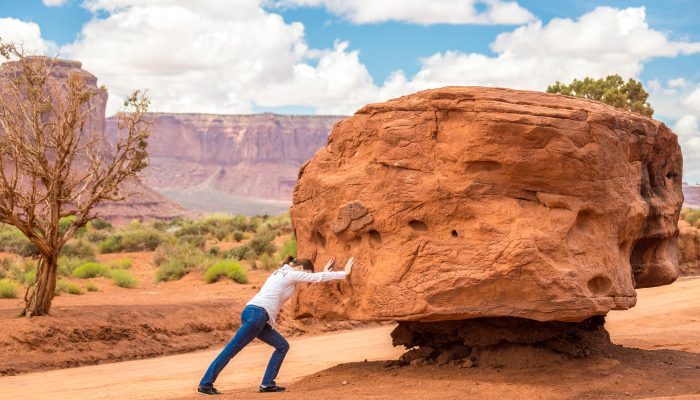 Case Studies & Customer Success Stories
Looking to appeal to millennial enterprise software buyers in 2020? Be sure to outfit your online presentation with lots of case studies and customer success stories. Why do you need to appeal to them? If you are a CMO at an early stage enterprise software business you need to understand most of the prospects your team will try to reach are millennials. What helps them feel comfortable the product they are looking at online is worth their attention? Case studies and customer success stories.
There are lots of stories online about the new millennial enterprise software buyer. A good example is "5 Need-To-Know Characteristics of the New Millennial Buyer" written by Ryan Jenkins. Jenkins' story was published on the INC website in 2019. Jenkins points out the importance of reference to real life buyer stories (AKA case studies and customer success stories):
"Social proof, online reviews, self-education, self-service, personal network recommendations, etc. are influencing the buying decision of the Millennial buyer."
To put it simply, millennials filling the role of enterprise software buyers don't want to "go where no man has gone before".
How do I, as the CMO of our early stage enterprise software business, come up with the case studies and customer success stories we need? You need to inform customers of the option to work with you and your team on this essential marketing collateral. Your effort will fail if there is no financial incentive for them to do this. Discounts on purchase prices will work to get the discussion going. There are very few customers capable of convincing an internal communications team it is OK to give you the permission to use their logo on your site. But a meaningful reduction in the cost of acquiring your product can change the story in your favor.
You also need to understand the differences between customer success stories and case studies. They are both examples of marketing collateral, but they serve different purposes. Once you understand why you want to use a customer success story to demonstrate how your product is coming to dominate an enterprise software niche (the tighter the niche, the better) you can pick customers for the role.
Your team needs case studies to inform millennial enterprise software buyers about the changes your customers made to capture the substantial value your product can deliver. These prospects won't buy unless they feel comfortable their own organization is capable of moving in the same direction you point out in your case studies.
A free offer, selectively applied, can be a powerful way to speed up the process of outfitting your web site with case studies and customer success stories. You need to be selective as to how you apply this tool. Good candidates for a free offer will meet the profile of your target customer. It is a waste to trade a free offer for a commitment to participate in a case study or success story when the customer doesn't "look like" your "typical" customer.
Like this story? Here is a link to another you might find helpful: