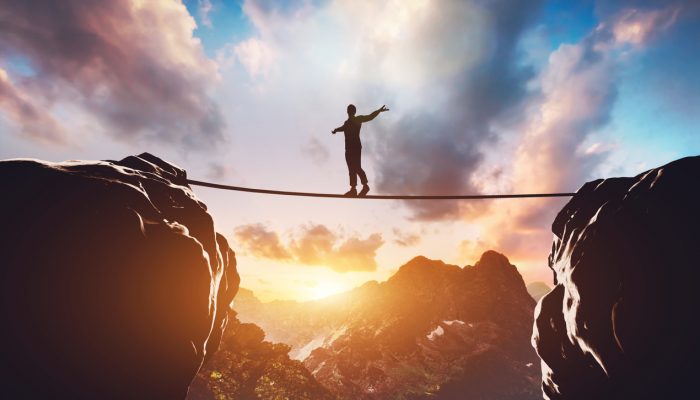 Enterprise software marketing: It is better to go wide from the start than it is to go deep
I have written in the past about my experience working with enterprise software solutions captive to specific software platforms. Over the years the best analogy I have found to describe the market positioning and potential in front of these solutions is the notion of a restaurant in the basement of a skyscraper. Avoid the seduction of hidden needs and captive markets is merely one of a number of posts to this blog exploring features of this product marketing syndrome.
If you need a primer on the differences between software and software platforms, What's the difference between software and software platforms? may help.
True, the shortest path to revenue results from a deep plunge into the specific, comparatively narrow market niches deeply identified with a software platform-specific enterprise software solution. But jumping in brings with it substantial market risks:
What if the platform wakes up to our success meeting a need and decides to add a feature cloning our software? Examples of this include Microsoft's ongoing attempt to add their own help and training to Microsoft Office 365 & Microsoft Teams.
What if our market branding creates an umbilical cord between our solution and our target software platform? If prospects start responding to your offer with a note "oh, sure, you offer [xyz software platform] end user support.
The two above risks grow increasingly threatening to your bottom line the deeper you go into a specific software platform with your solution.
A platform within a platform does better when it breaks out
Your product team needs to come up with an answer to a big question: is our solution a piece of enterprise software, only, or is our solution a platform in and of itself? If the answer to this question is "yes", then you will do better going wide with your marketing than deep. The no-code tools you include with your software are specific for your software, only, and, therefore, key features of a software platform in and of themselves. It doesn't benefit you to allocate the required resources to build them for one software platform. Go big and go wide is a much better route.
If you need to pivot from going deep to going wide be prepared to re-educate top of funnel prospects
Backtracking is very hard to do. If you have built a business servicing a specific software platform and decide to go wide, then you need to plan on allocating resources to re-educate prospects. The mid-funnel leads your marketing and sales teams are working on aren't going to spread word about your solution to their peers supporting other software platforms used by their parent organizations. You will have to create online content (editorial as well as visual and audible) simply defining what you are offering. Making a decision to pivot as I have recommended will not succeed without an investment in the required marketing collateral to re-educate prospects.
Here is a link to another post you may find helpful on a related topic: