Engineering-heavy tech startups need marketing communications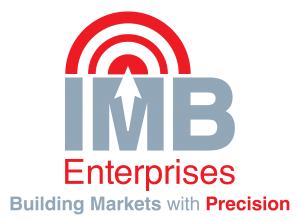 Engineering-heavy tech startups have a real need for marketing communications. Simply building the best solution to a pervasive need in a target market is no guarantee of success. People have to know about your business and your solution. If you do not make an effort to let them know about your business and your solution, who will?
The above may sound like an easy process. But more often than not, most early stage tech businesses fail to meet this requirement. The usual set of tactics implemented to meet this need amount to a classic online marketing campaign:
a web site is launched to present the business to the public
the web site is optimized for search engines
the business builds a social media component with efforts on LinkedIn, Twitter and Facebook
an investment is made in paid advertising: click ads, Facebook promoted posts, Twitter promotion, etc
But the campaign fails to pay off. Few real prospects pop up. Launching the revenue-producing component of the business takes a long time. Competitors come to market with legitimate solutions to the same problem. What looked to be a defensible market-niche seems to be evaporating.
The obstacle blocking this online marketing campaign from producing expected results is, to an important extent, a matter of poor timing. The marketing communications effort appeared after the fact, in other words only after the product (your solution) took its final shape. Because founder expertise was clearly on the engineering side of the effort little time was spent talking to market prospects, testing branding concepts, slogans, etc.
In fact the marketing communications effort should be in process from the moment a management team takes shape and efforts begin to conceptualize a solution to an important market need, meaning one for which participants will pay a fair, but attractive price to secure and implement.
If your business lacks the in-house technical, coding-literate marketing expertise required to fill this seat on your team, you need to hire someone to do it for you while you try to find the right stakeholder to join your effort. IMB Enterprises, Inc. has this expertise and offers temporary VP of Marketing services on a retainer basis. Please contact us to learn more.
Ira Michael Blonder
© IMB Enterprises, Inc. & Ira Michael Blonder, 2015 All Rights Reserved