Amtrak Derailment in Philadelphia surfaces important points likely to be on any technical product development roadmap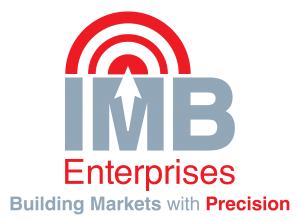 The chronicle of a tragedy that befell an AMTRAK commuter train on May 13, 2015 includes points worth consideration by any product marketer working on solutions for process control, and even the Internet of Things (IoT). These points should also be of interest to anyone with a role in an operational risk management (ORM) effort for mechanized mass transport.
Comments on the most prominent of these points, namely AMTRAK's inability to implement the Positive Train Control service:
Just because a customer has either purchased a solution, or committed resources to a solution, does not mean the customer has taken the steps required to move forward on it. As Jad Mouwad wrote on May 13, 2015 in the New York Times in an article titled Technology That Could Have Prevented Amtrak Derailment Was Absent, Positive Train Control (a complex solution leveraging real time data from sensors to manage the performance of locomotives on rails) " . . . might have prevented the derailment of a Metro-North commuter train in the Bronx in December 2013 that killed four people and injured dozens . . . " and the Philadelphia tragedy, as well.
But Mouwad writes " . . . the absence of the technology has come up repeatedly." Bottom line: Positive Train Control looked great on paper, but the task of applying it, Mouwad writes, " . . . involves fitting 36,000 wayside units and equipping 26,000 locomotives according to industry figures."
The takeaway for product marketers? Putting together a "complexity assessment", complete with an estimate of likely impact on customer ROI, should be a mandatory feature of a product roadmap.
In turn, and from the customer side of a purchase decision, an internal operational risk management (ORM) effort should also discount the usefulness of a purchase like Positive Train Control based on likely internal obstacles to implementation. Of course the discount should be applied against the ROI expected from the investment. A governance plan should include the steps required to overcome these obstacles to ROI.
If your business is developing solutions like Positive Train Control, but you lack an internal product marketing management effort to craft a promising roadmap for your rollout, please do not hesitate to contact us. We bring to the table over 30 years experience promoting and selling technology solutions (hardware, software, services) to the kind of complex enterprise customer fitting the presentation of AMTRAK (unfortunately), in this example.
We can also help customer organizations looking to improve the performance of ORM functions in order to better prepare for tragedies like this one.
Ira Michael Blonder
© IMB Enterprises, Inc. & Ira Michael Blonder, 2015 All Rights Reserved