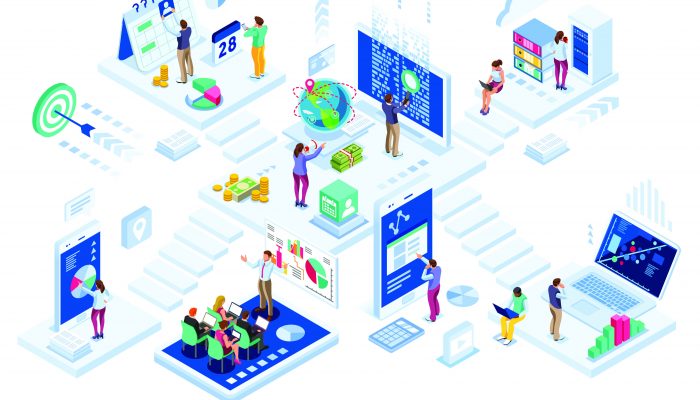 Pluses and minuses of software platforms
Software companies looking to expand should be aware of the pluses and minuses of platforms. Reading a short interview with the CEO of an ERP vendor can help – "Tech industry might have weathered the storm so far, but challenges will be felt from next year, Unit4 boss warns".
The pluses:
Once a commitment to a software platform has been made it is difficult for customers to switch. Why? because customizations (a healthy sign of customer engagement with a software platform), especially those built with low-code tools, are captive to the software platform:
"The promise is that the move will help get over that age-old problem with ERP strategies: users tend to customise software to such an extent that a full system upgrade becomes eye-wateringly expensive and is endlessly deferred until the users realise it is running on steam power in the atomic age"
Customers choosing to extend use of a software platform from one business to other businesses get the benefit of one set of (by the time a decision is made to extend) proven tools for another set of needs. Our customer, VisualSP, provides a performance support help system as a platform capable of servicing any web platform. Customers using the VisualSP SaaS not only for Microsoft productivity applications, but for bespoke web platforms built in house, can use the same team of help content developers, editors and administrators to crank out help content for any software where a web browser serves as the client. Training and support costs are significantly reduced.
The minuses:
It is hard to find new opportunities given the pandemic conditions of 2020:
"Demand generation is taking longer for stuff to go from top of the funnel to a qualified lead. Organisations like us have had a fairly heavy reliance on events for lead generation." (quote is attributed to Mike Ettling, CEO of Unit in the story from The Register web site mentioned at the top of this blog post)
If the software is broadly considered a platform by the target market I would argue "demand generation" will take longer anyways. Most enterprise customers have already deployed one, if not several, platform solutions. With "skin in these games" it is inherently very hard for them to switch to yet another platform. The customization plus becomes a minus. So leads for new business can be better found mid funnel as Ettling affirms with his reference to events.
Building a bridge:
Mid funnel leads are great if you are looking to dig deeper into a theme like Microsoft 365 productivity apps. But if you want to branch out to Oracle, or to SaaS running on Amazon AWS, then you need a bridge product to hook interest. Once a beachhead has been established within another theme you can then promote your core platform. How? We can help you figure this one out. But to give you a hint, try to reframe the problem your solution solves in a primary market into other pressing problems magnetizing interest from other markets.
Like this story? Here is a link to another you may find helpful:
Tableau Software Bets On a Mass Market for Data Visualization