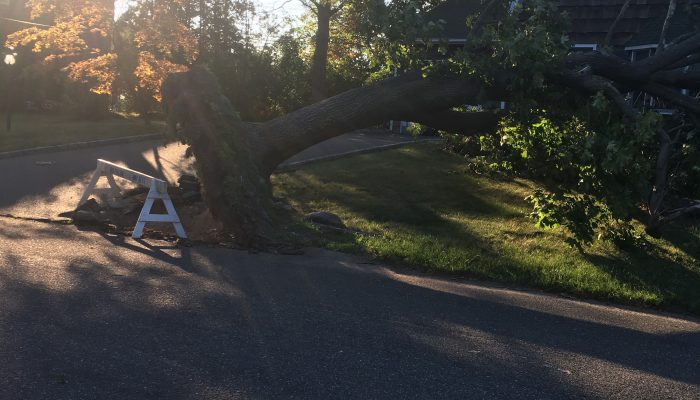 Super storms open opportunities for tech disruption
Super storms open opportunities for tech disruption in the late summer of 2020. Tropical storm Isaias went through Long Island on its way to Connecticut and New England on Tuesday, August 4, 2020. We are located in northern Long Island. We were without electricity until late in the day on Thursday, August 6th. With social distancing and other personal protective measures required as the result of COVID-19, the hardship resulting from the storm was especially severe.
We need more protocols to lessen the demand on cellular data and WiFi Networks
The storm exposed the weakness of today's "one network protocol fits all" data communications. By "one network protocol" I am referring to Ethernet over TCP/IP. Anyone working remotely during the storm had to use cellular data networks. With the power out home-based data networks like Verizon's FiOS were knocked out entirely. Gregory Meyer wrote a story on the storm and its effects for the Financial Times: "East Coast in the dark after Isaias rakes US". Meyer reports on the pain unique to remote workers trying to ignore the storm:
"People working from home suffered disruptions as WiFi networks failed and mobile phone batteries ran out."
We take it a step further. You can add cellular data 4G/LTE networks to the list of failed networks. Local cellular hotspots were overloaded. Our iPhone SE displayed  an "LTE" active connection, but the amount of time it took to load web pages or use apps was no better than the 28K dial up modem days. But it gets worse: we couldn't successfully tether the iPhone SE to a Dell Latitude Ultrabook running Windows 10 Home. Each attempt failed with an error message "we can't connect to this network".
Poor battery life for Apple mobile devices is no longer acceptable in a post tropical storm Isaias world
If the networking grid lock wasn't bad enough, we felt a lot more pain simply keeping our iPhone SE & iPad Air charged and operating. Each morning and late afternoon we had to drive for approximately an hour to recharge the batteries of both devices.  Within 15 minutes, maximum, of returning to work we lost upwards to 25% of battery life. On Thursday, August 6, 2020 we ended up at our local car dealership, which was kind enough to let us work in their customer waiting area for a couple of hours.
Tech entrepreneurs should try to disrupt market leaders lacking good solutions for bad storms like tropical storm Isaias
The segment of the consumer tech market working from home will probably buy networking solutions promising data communications without gridlock. VPNs can service the market, but they can also be disrupted since they offer comparatively slow data transfer speeds. Either a smartphone, or a small mobile computing device offering much longer battery life will probably fly off the shelves. Who needs the best camera on the market and facial recognition when the cost is poor battery life and very slow performance?